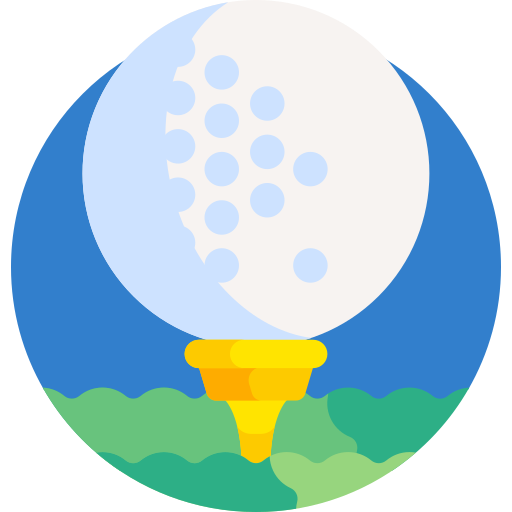 Our WBYA 8-week instructional Golf program runs in both the spring and fall. It is intended to help both the beginner and intermediate level golfer with the following aspects of the game: swing fundamentals, chipping, pitching, putting, etiquette and rules. Golfers will need to purchase/provide their own clubs--at a minimum, they will need a putter, iron and driver. Kids are assessed and grouped by skill level.
8 sessions, typically running Wednesdays 5:30 - 7pm. Registration for spring Golf opens in January, with the program typically running early April through the end of May. Fall Golf registration opens in July, with the first session end of August/early September and the last session late October/early November.
Ingleside Golf Club (104 Horseshoe Dr., Thorndale)
For all of our sports, practice and games schedules are not determined until a week or two prior to the start of the season. We keep registration open as long as possible to allow as many kids as possible to play. Upon closing registration, teams are assembled quickly with practice/game schedules created soon after. With some sports, you're able to request a practice night. We do our best to honor these requests, but can't make any guarantees.
For a list of locations by sport, click here -
YES! We love our volunteers! In fact, many of our volunteers were once WBYA participants who now help coach their own kids. All volunteers must go through WBYA's background clearance process.
No…not at this time. We are a recreational league focusing on teamwork, sportsmanship, respect and fun!
We certainly recognize how busy families are these days and that carpooling is helpful…and that many kids want to play with their friends. In our recreational league, our first priority is creating fair and equal teams to ensure an enjoyable experience for all the kids. For some of our programs, we do accept teammate requests…one per player. When it's possible to make this request, you'll see this field as part of the registration when you register your child. We do our best to accommodate teammate and coach requests, but we can't always make it work, so no guarantees. When it doesn't work out, it's usually a nice way for the kids to make new friends!
We'll try! In most cases, we can work something out. We hate to turn kids away, but sometimes the capacity of the program maxes out and taking additional kids would diminish the experience for everyone. If you've missed a deadline and are interested in registering, please contact us at office@wbya.org
As long as games aren't underway, we'll provide a full refund. If your child can't complete a season due to injury or another reason, contact us at office@wbya.org to inquire about a partial refund.