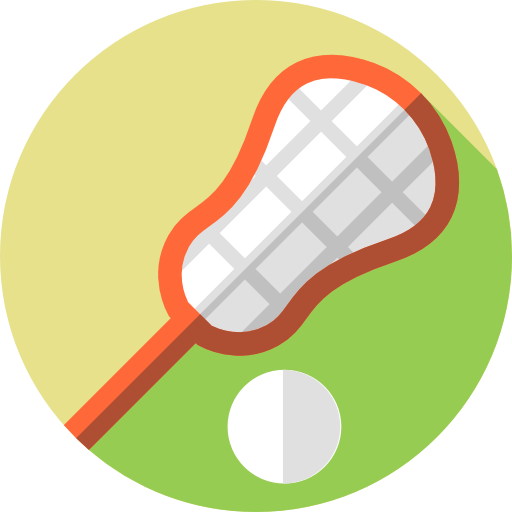 The WBYA Boys Lacrosse League is partnering with the Chester County Lacrosse League to host youth boys teams in grades k-2nd, 3rd & 4th, 5th & 6th, and 7th & 8th divisions. The current teams that participate in the CCLA are Avon Grove, Brandywine, Coatesville, Collegeville, Coventry, Great Valley, Kennett, Lionville, Oxford, Unionville, West Bradford, West Chester, and Wilmington. Players will be grouped by grade.
Boys Lacrosse Registrations
All participants of WBYA must reside in a school affiliated with the Downingtown School District.
Equipment Required: lacrosse stick, helmet, shoulder pads, elbow pads, gloves, and mouthpiece.
It is recommend that all field players shoulder pads be commotio cordis that meet the NOCSAE ND200 standard and contain an SEI certification mark. This is new for the 2022 year and though it is only strongly recommended as of now it will be required by the CCLA the following year so if you buy new pads make sure they have the symbol below on them.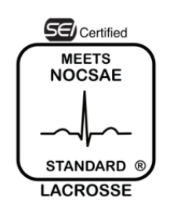 Players can expect 8-12 games per season depending on age level. Some travel within the surrounding areas of West Bradford for games may be necessary.
For all of our sports, practice and games schedules are not determined until a week or two prior to the start of the season. We keep registration open as long as possible to allow as many kids as possible to play. Upon closing registration, teams are assembled quickly with practice/game schedules created soon after. With some sports, you're able to request a practice night. We do our best to honor these requests, but can't make any guarantees.
For a list of locations by sport, click here -
YES! We love our volunteers! In fact, many of our volunteers were once WBYA participants who now help coach their own kids. All volunteers must go through WBYA's background clearance process.
No…not at this time. We are a recreational league focusing on teamwork, sportsmanship, respect and fun!
We certainly recognize how busy families are these days and that carpooling is helpful…and that many kids want to play with their friends. In our recreational league, our first priority is creating fair and equal teams to ensure an enjoyable experience for all the kids. For some of our programs, we do accept teammate requests…one per player. When it's possible to make this request, you'll see this field as part of the registration when you register your child. We do our best to accommodate teammate and coach requests, but we can't always make it work, so no guarantees. When it doesn't work out, it's usually a nice way for the kids to make new friends!
We'll try! In most cases, we can work something out. We hate to turn kids away, but sometimes the capacity of the program maxes out and taking additional kids would diminish the experience for everyone. If you've missed a deadline and are interested in registering, please contact us at office@wbya.org
As long as games aren't underway, we'll provide a full refund. If your child can't complete a season due to injury or another reason, contact us at office@wbya.org to inquire about a partial refund.